This summer, we had two interns from the Warsaw University of Technology. You can find more about Julia's work with Ela on potentiometric sensors here. 
Now we want to present Weronika Góral, a 3rd-year Faculty of Chemistry, WUT student who, during her internship, worked with Martyna on using oils as an organic phase for ion-transfer voltammetry. Organic solvents used in ion-transfer voltammetry are usually quite toxic and dissolve many of the materials commonly used in the miniaturization of sensors (glues, plastic sheets, tape, etc.). It would be very interesting if in miniaturized sensors for Point-of-care use we could exploit something more user friendly.
First, Weronika and Martyna tested if using oils in a standard setup with a polarizable interface is possible. Still, they could not make the phase sufficiently conductive due to oils' low polarity and low solubility of ions in such a medium.
However, it is possible to characterize oil using another ion-transfer voltammetry setup.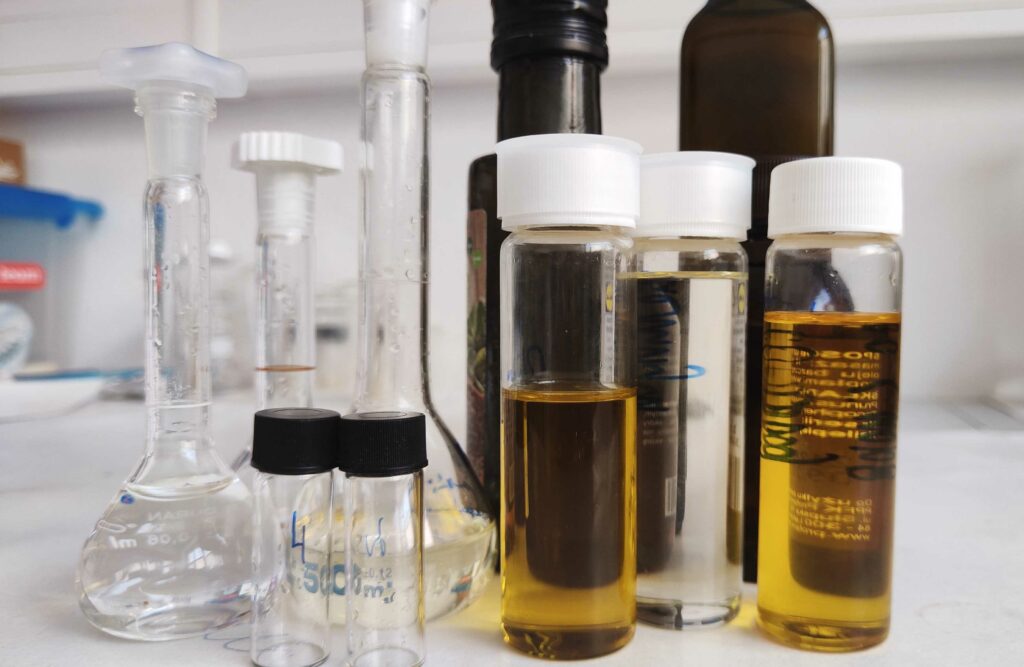 Weronika decided to stay with us after her internship finished and continues her work with oils when her busy schedule at the university allows her.
Welcome to the group, Weronika! We can't wait to see what cool stuff will come from your oil project.